You are not alone – Come along with us!
We want to ensure that women who suffer from cancer have free transportation to and from chemotherapy. We are thrilled to present our campaign in cooperation with We are not alone cooperation.
How did our story start?
Everything started one morning in May, 2015 when Ivana Kalogjera Brkić's routine health check showed that she had breast cancer. When people discover that they have cancer, they usually experience a great shock. For Ivana, the shock was doubled by the loss of her job at the same time. Unfortunately, such situations are not rare.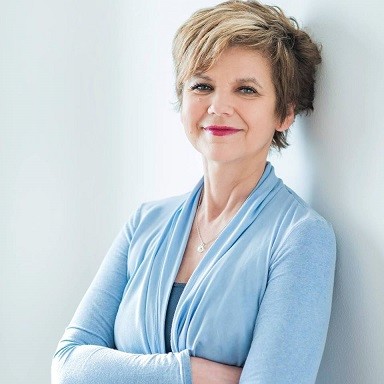 As they face fear, sorrow, anger, denial, loneliness, depression, helplessness, anxiety and fear for their existence, people suffering from cancer also struggle within the uncertainties and complexities of the health care bureaucracy. 
In Croatia, cancer is the second most frequent cause of death, killing every fourth citizen. In 2014, 13 939 died of cancer, including7 911 men and 6 028 women. Despite this, Croatia does not yet have a national strategy against cancer, while the health system and social environment tend to marginalize patients.
Nevertheless, these difficulties did not discourage Ivana to start her fight. As she went through surgeries, chemotherapy and radiation, Ivana met diverse women suffering from cancer. She listened to their stories and experiences and learnt firsthand how our health care system has lost sight of the human being in the patient. As humanity disappears, patients turn into unit costs for the State. 
Why women?
Although all people suffering from cancer face similar difficulties; even today, women are burdened with a number of responsibilities – as care-giving daughters, friends, wives, house-takers, mothers and workers. These multiple duties do not cease when women fall ill to a life-threatening disease; in turn impacting their treatment. In order to provide adequate support to women suffering from cancer, Ivana's newly founded association "We Are Not Alone" conducted a needs assessment, in collaboration with three Zagreb-based hospitals and women cancer survivors.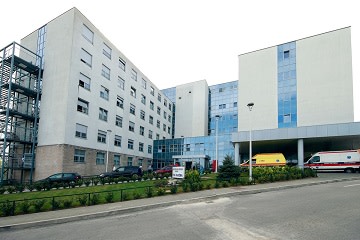 The needs assessment included 157 women cancer survivors of different ages (21-70), among whom 71% are married, and 83% have children. Among them, 67% suffer from breast cancer and 76% have been treated with chemotherapy.
The research has shown that transport to and from chemotherapy treatments is a priority need, highlighted by 45% of surveyed women. Every fourth woman receiving chemotherapy does not have access to private means of transportation. Another widespread need, highlighted by 65% of surveyed women, is housework support and access to timely and relevant information on the illness and the treatment process. In addition, around 6% of women also need additional psychological support.
This needs assessment provided evidence that the new project "You Are Not Alone – Come Along With Us!" is fully in line with the needs of women fighting cancer. The association "We Are Not Alone" partnered with community-based SOLIDARNA – Foundation for Human Rights and Solidarity and gathered a group of volunteers, including a number of women survivors, students, physicians, human rights activists, graphic designers and public relations experts. Collaboration was established with Radio Taxi service Zagreb and initial support for the campaign was secured from the City of Zagreb and the Adris Foundation, while DM, a retail store and Cetina, a water company donated supplies for gift packages for women undergoing chemotherapy (water, energy bars, tissues, hand cream, etc.).
Let's get the wheels of support rolling!
The campaign started on March 23rd and will go until April 20th, 2018. The immediate objective is to collect enough funds to cover the initial 1000 round trips by taxi for the women who are getting chemotherapy treatment in hospitals in Zagreb. This will enable us to develop a new community-based service in the City of Zagreb and encourage other cities and towns in Croatia to get the wheels of support rolling in their own communities. In the long run, we hope the example of this initiative and citizen solidarity will result in systemic change, namely: a new, publicly-funded transport service for all those suffering from cancer, financed through the public health insurance scheme and local budgets, as is the case in more developed European cities like Amsterdam.
We know that "Rome was not built in a day" but day by day and step by step. Our first step is this crowd-funding campaign: "You are Not Alone - Come Along with Us!"
We indent to collect 18 000 USD for the first the initial 1000 round trips by taxi for women who are receiving chemotherapy on a weekly basis in Zagreb hospitals. Help us get the wheels of support rolling!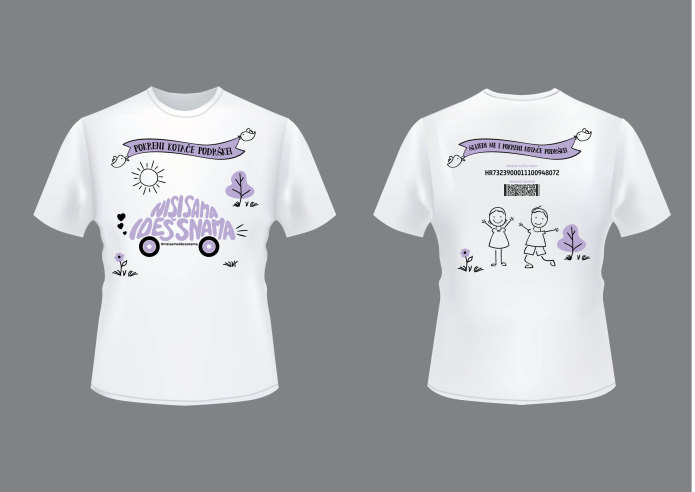 You can get the wheel of support rolling by making a donation – in return you will receive a variety of gifts: T-shirts, badges, tea cups, author-signed books and other surprises that will be announce throughout the campaign!
All donations are made to the campaign-specific bank account of SOLIDARNA - Foundation for Human Rights and Solidarity where every single dollar will be used to move the wheels of support.
If you cannot make a payment through the Indigogo online donation platform, you can support the campaign by netbanking payment at the following account of SOLIDARNA at the Croatian Postal Bank: HR3323900011500130855
You can also scan the following barcode and make an m-banking payment:

Your support is valuable without and beyond a donation
You can get the wheels of support rolling even without, and beyond your donation:
Promote our campaign among your family, friends, colleagues and acquaintances  #nisisama #idessnama #kotacpodrske #youarenotalone #comealongwithus #wheelsofsupport
Provide a gift for another person who has made a donation to the campaign
Get involved by volunteering for the campaign by contacting our volunteer manager Petra at petra.madjercic@solidarna.hr
We thank you in the name of all women who are fighting cancer and are waiting for their wheels of support!
Let's get the wheels of support rolling together!